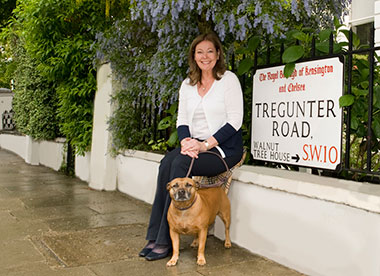 London is such a vast city that everyone who comes to live here soon realises the need to create some small corner of it that feels like 'home'.
In my case, that's always been the glorious neighbourhoods surrounding Hyde Park, which shelter some of the most exquisite properties in the world.
I have been here for over 35 years now and can't imagine being happy anywhere else. Back in 1997, I created my own company to help people keen on sharing that experience.
Buying and selling, renting and letting are all big decisions and my simple role is to be right by your side during the process, smoothing the path, oiling the wheels, solving any problems that might arise.
That's why I am firmly determined to remain a small, privately-owned agency, staffed by an exclusive, expert team. Our aim is to give you an easy, relaxed and highly personal service that's very different from the big chain experience.
I believe it's that difference which brings many of our clients back to us again and again. So if we've helped you in the past, my team and I much look forward to doing so once more. If we haven't, we'll be delighted to meet you. So do please drop in on us. Have a coffee. Meet me, the team and maybe even the dog.
When it comes to property, the only door you need enter is ours.
Susan Metcalfe
London, January 2023